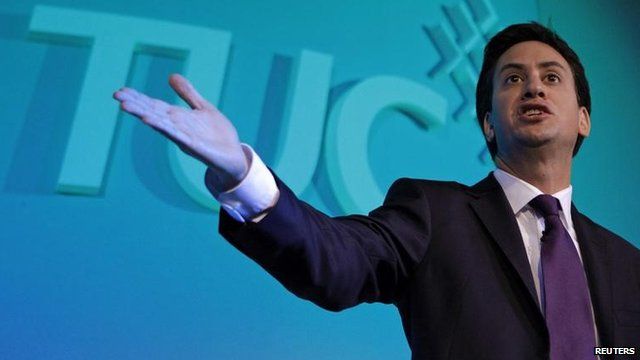 Video
Chuka Umunna: Labour party has got to change
Ed Miliband is due to make a speech at the Trade Union Congress conference in Birmingham on Tuesday.
The speech is expected to be about so called "zero hours" contracts, but it coincides with Mr Miliband's attempt to reform the link between his party and trade unions.
His proposals to stop the automatic affiliation of some union members to the party have been attacked by union leaders as ill thought-out.
The shadow business secretary, Chuka Umunna, told the Today programme: "What we're proposing here is big radical change.
"Change is difficult, of course people will be resistant to change, but we have got to do this.
"Undoubtedly we're going to take a hit in terms of our finances but that doesn't mean that it isn't the right thing to do."
Frances O'Grady, General Secretary of the TUC, said: "What I think is really important is that it doesn't obscure the really important issues that ordinary people care about."
First broadcast on the Today programme on Monday 9 September.