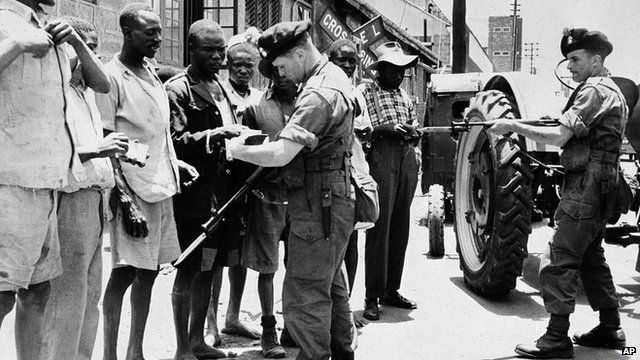 Video
Sensitive Mau Mau documents 'dumped at sea'
In June, Foreign Secretary, William Hague, formally expressed regret for British brutality in Kenya during efforts to defeat the Mau Mau insurgency in the 1950s.
While many have congratulated Mr Hague, there is growing criticism about the amount of time it took to happen and the fact that many top secret files are still missing.
On Tuesday, Radio 4's Document programme reveals the extent of a cover-up by British officials.
Professor David Anderson from Warwick University told the BBC's Mike Thomson: "Not only were bonfires systematically organised at government offices, but sensitive documents were bundled into crates and dumped at sea."
He added: "As historians, we tend to imagine that the National Archives and the staff there are our friends in the act of constructing history, that they are guardians of historical record. I think that's a mistake."
First broadcast on the Today programme on Monday 9 September.