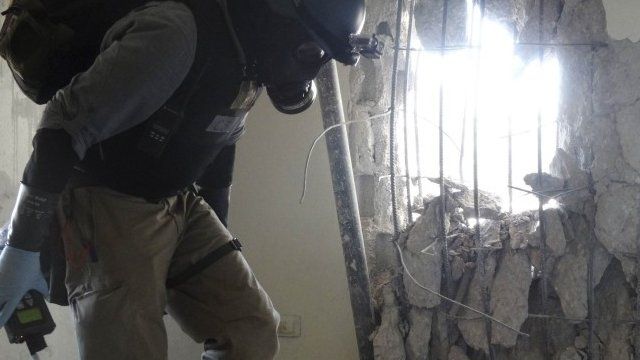 Video
Sarah Wollaston MP: My constituents didn't want action
David Cameron has said British forces will play no part in any possible military strike against Syria after he suffered an unexpected defeat in the Commons on Thursday night.
Thirty of the prime minister's own MPs sided with nine Liberal Democrats and the Labour Party in rejecting the principle of armed intervention, in response to last week's suspected chemical attack in Damascus.
Dr Sarah Wollaston was among the Conservative MPs who voted against the government.
She told the Today programme's John Humphrys she had received an "overwhelming" response from constituents before the vote who stated they did not want Britain getting involved.
"It is clear from around the country that people didn't want this to happen," she insisted.
"We are delivering enormous amounts of humanitarian aid, but we just do not feel that humanitarian aid, in this instance, should come in the form of cruise missiles."
First broadcast on BBC Radio 4's Today programme on Friday 30 August 2013.