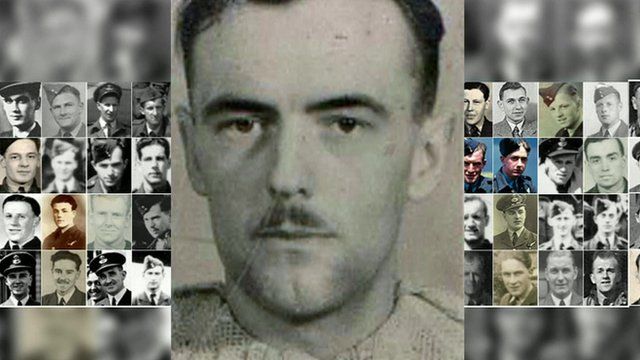 Video
Dambusters: Faces of the squadron revealed
A unique project has brought together photographs of all the men who took part in the legendary Dambuster raids over Germany in World War II.
The operation, on 16 May 1943, saw RAF bombers break two large dams in Germany using experimental "bouncing" bombs.
A 1955 film sealed its place as one of the most famous episodes of World War II.
Started as part of the 70th anniversary of the attack in May, the online gallery has been put together by the BBC, helped by Dambusters enthusiasts.
The project led to painstaking searches of obscure archives, squadron records, and newspaper catalogues.
Andy Moore reports.
Go to next video: Arctic war hero's medal for bravery