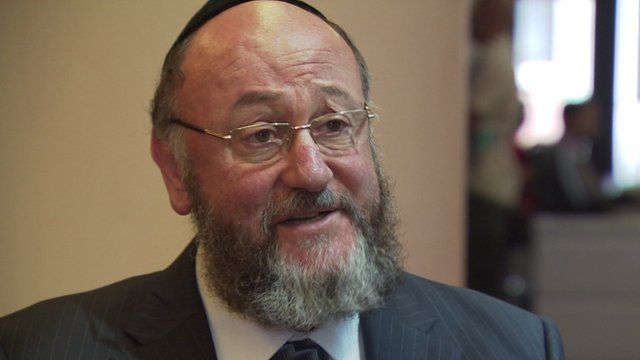 Video
Chief Rabbi designate Ephraim Mirvis: 'The challenges are enormous'
As the Chief Rabbi designate, Ephraim Mirvis, is due to be installed in a ceremony on 1 September, he told the BBC that the Jewish community faces enormous challenges.
Rabbi Mirvis, who has been minister at Finchley Synagogue, takes over as the 11th Chief Rabbi of Britain and the United Hebrew Congregations of the Commonwealth. from Lord Jonathan Sacks.
The role is traditionally seen as the figurehead of British Jews, although it is only officially representative of the United Synagogue, the biggest wing of orthodox Judaism in the UK.
In an interview with the BBC's Robert Pigott, Rabbi Mirvis said: "We're living in very difficult times of austerity, the challenges are enormous, we have to empathise with everybody in society who is vulnerable.
Go to next video: Dutch chief rabbi defends kosher slaughter