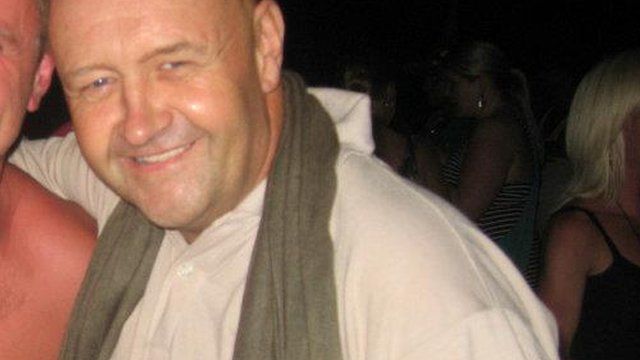 Video
False drug arrest left UK man stuck in Goa for four years
A man from Glasgow who spent four years being held in Goa on false drug charges is adjusting to life back home in Glasgow.
James Toner, 47, travelled to Goa to "find himself" after the murder of his brother, Martin, but was wrongly accused of being a cannabis dealer in May 2009.
He was released on bail the following year but after having his passport seized and being banned from working - he had to rely on friends back in the UK to send him money.
The police officers involved in the case have since been charged with drug-related corruption.
He told BBC Radio 5 live's Shelagh Fogarty: "The officers came to see me in my dungeon cell and told me if I had £10,000 they would make my case disappear... but I don't think it would have made any difference."
Go to next video: 'I had more rights in a Goa jail'