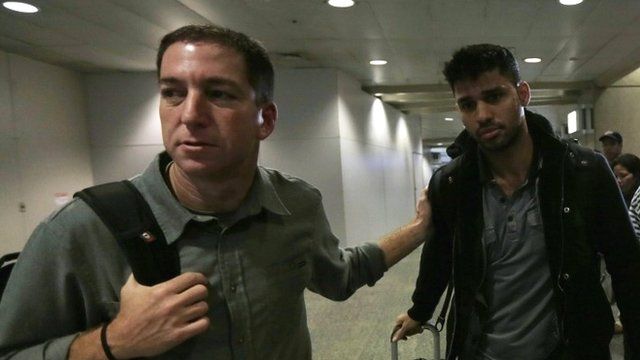 Video
David Miranda lawyers apply for interim injunction
Lawyers for David Miranda say they have issued judicial review proceedings against the Metropolitan Police and the Home Office, as well as applying for an urgent interim injunction at the High Court.
Mr Miranda, the partner of a Guardian journalist who has written stories based on leaks from Edward Snowden, was held for nine hours at Heathrow airport.
The BBC's Danny Shaw says his lawyers applied for an interim injunction to prevent the use, copying or sharing any of the data they may have taken from his laptop, phone and other electronic equipment seized at Heathrow.
Go to next video: 'Wrong powers' used over Miranda