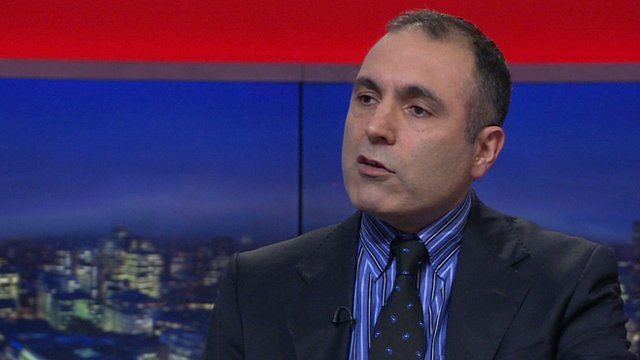 Video
Saudi Arabia 'wants a moderate Egyptian government'
Saudi Arabia issued a statement saying it "will always stand" with Egypt and its interim leaders, after the EU announced that foreign ministers will meet on Wednesday to decide whether to cut some aid pledged to the country.
Saudi Foreign Minister Prince Saud al-Faisal warned that if Western nations cut their aid packages, "the Arab and Muslim nations are wealthy with their people and resources and will not shy away from offering a helping hand to Egypt".
Hundreds of people have died in Egypt in the last week - in a surge of violence linked to protests over the ousting of President Mohammed Morsi.
The BBC's Edgard Jallad explained that Saudi Arabia had chosen this moment to speak out about Egypt as it wanted to see a moderate government in charge of the country.
Go to next video: Streets empty under Cairo curfew