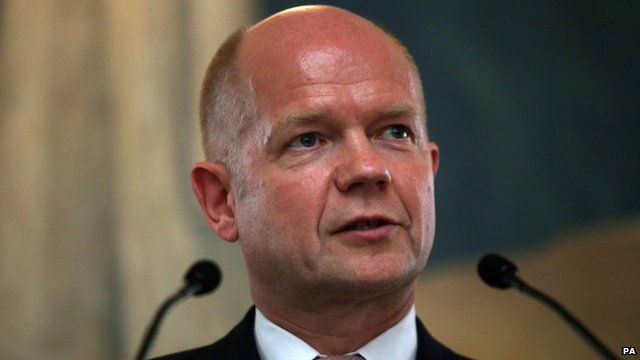 Video
William Hague: Situation in Egypt 'very bleak'
It will take "years or maybe decades" for the turmoil in the Middle East to "play itself out," UK Foreign Secretary William Hague has told BBC News.
Speaking on the Today programme, Foreign Secretary William Hague said: "It is a very bleak situation, it's hard to overstate the levels of hatred and mistrust between the various sides of politics in Egypt, so it's a very difficult situation."
He added: "What's happening now in the Middle East is the most important event of the 21st Century so far. There may be years of turbulence in Egypt and other countries going through this profound debate.
"We have to keep our nerve in clearly supporting democracy. There will be many setbacks in doing that and we should not be surprised when those take place."
First broadcast on the Today programme on Monday 19 August.