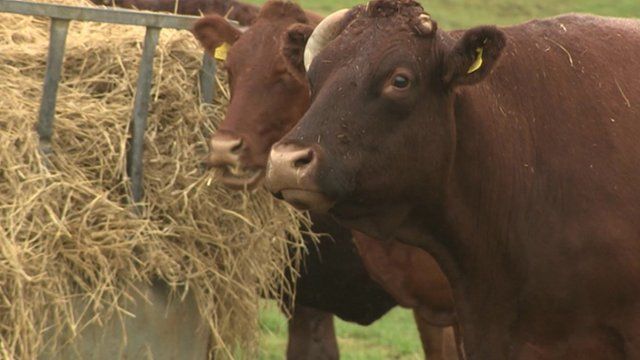 Video
Bovine TB spread 'will just keep going'
Bovine TB has been called the biggest challenge facing Britain's cattle. The number of cases in England has been rising for the past 25 years.
Jenny Hill travelled to Derbyshire to speak to cattle farmers Angela and Barry Sargent.
They said they had "no control over how cattle get it" and farmers had "lost practically their whole herds and had to pack up because it's just not economic to carry on".
They would have extra mouths to feed over winter if they were not given the all clear.
"At the moment it's spreading about five miles a year north and east and it will just keep going."
Go to next video: Bovine TB 'on the rise'