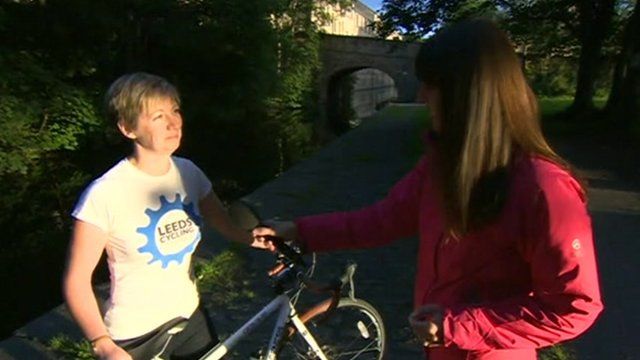 Video
Reaction from Leeds as cycling gets £94m push in England
A number of English cities and national parks are to share a £94m cash injection to promote cycling.
Manchester, Leeds, Birmingham, Newcastle, Bristol, Cambridge, Oxford and Norwich will share £77m, with four national parks getting a further £17m.
The money is to improve existing and fund new cycle routes. The government says it also wants to cut red tape to facilitate cyclist-friendly planning.
The BBC's Jenny Hill visited Leeds to get some reaction to the plans from local residents.
Lizzie Reather from Leeds Cycling Campaign said the money was welcome, but that the government still spent relatively little on cycling compared to other countries.
Go to next video: Cycling from The Hague to Westminster