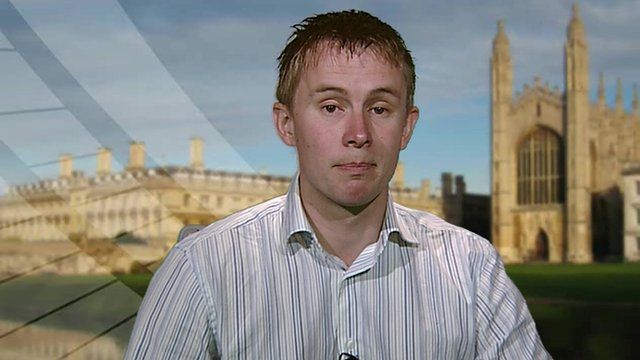 Video
Hen harriers 'face extinction' in England as nests fail
Hen harriers are close to extinction in England after the country's only two nesting pairs failed to breed, conservationists have said.
The RSPB said it was the first time the species had not produced a chick in England since the 1960s.
It said numbers of hen harriers, which prey on grouse, were being kept down by grouse moor managers.
Jeff Knott, conservation officer at the RSPB told the BBC why he believed their numbers were in such severe decline.
But the Moorland Association pointed out that some grouse moor managers, including one responsible for land next to the ill-fated Northumberland nesting site, were protecting grouse populations by providing nearby hen harriers with alternative food sources.
"A very late and cold winter will have affected breeding patterns," association chairman Robert Benson added, describing the failure of the two hen harrier pairs to breed as disappointing.
"We are working with Defra [the Department for Environment, Food and Rural Affairs] and Natural England to ensure numbers of breeding harriers increase on grouse moors in a way that is compatible with ongoing grouse moor management," he said.
Go to next video: Budding twitchers head under canvas