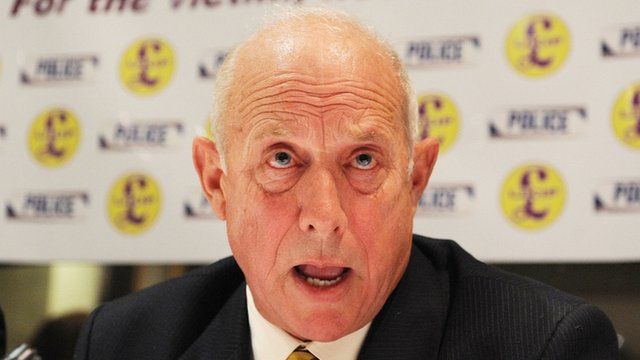 Video
Godfrey Bloom on 'bongo bongo land' and UK foreign aid
MEP Godfrey Bloom told the Today programme that "when a country has a trillion pounds of debt" he would prefer taxpayers' money to "stay at home".
The comment came after the UKIP politician was captured on film saying British aid should not be sent to "bongo bongo land".
"[Most people] would agree with me," he insisted.
UKIP has said his comments were being "discussed right at the very highest level of the party".
He told presenter James Naughtie that he would say "righto, sorry" if UKIP asked him to mind his language, and that he would write to the ambassador of "bongo bongo land and apologise to him personally".
"It's not for the likes of David Cameron to pick out pockets," he said.
In the film, obtained by the Guardian, he also claimed British aid was spent on fighter planes in Pakistan, which he called "treason" by the UK government.
Mr Bloom, MEP for Yorkshire and Northern Lincolnshire, subsequently told the paper: "I don't do political correctness."
At the meeting of supporters, Godfrey Bloom was recorded telling a meeting of supporters aid was spent on things like sunglasses and Ferraris.
First broadcast on BBC Radio 4's Today programme on Wednesday 7 August 2013.
Go to next video: MEP's 'Bongo Bongo Land' remark