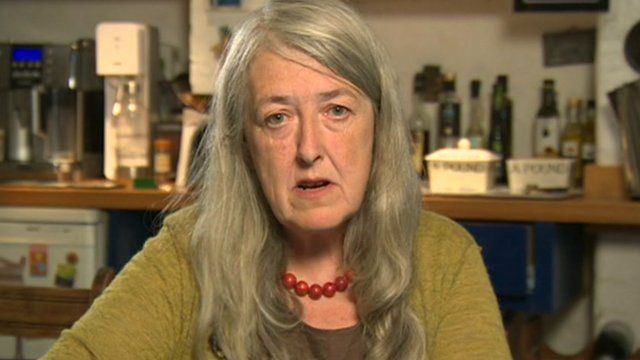 Video
Mary Beard: 'Violent Twitter threats have to stop'
The classicist and TV presenter Mary Beard has spoken about the threats she has received on Twitter, which has included a bomb threat in recent days.
Prof Beard said she had received "several" threats in the last 24 hours. She said the threats were criminal and that "all you can do is take them to the police".
A number of Twitter users boycotted the site on Sunday.
The boss of Twitter UK, Tony Wang, has said sorry to women who have experienced abuse on the social networking site. Prof Beard said, in the interview with BBC Breakfast, that the social networking site had been "supportive" to her "in the last 24 hours".
Go to next video: Twitter 'sorry' for abuse