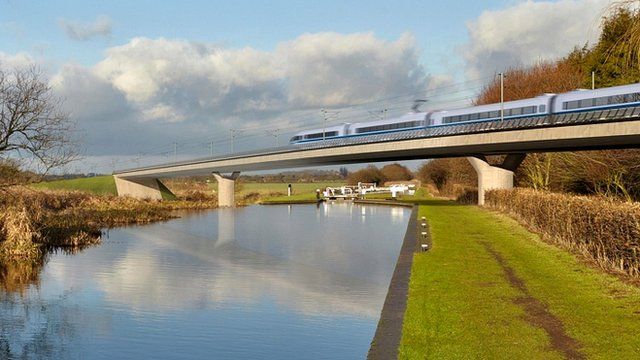 Video
Anti-HS2 sentiment on the rise
Plans for one of the most ambitious great leaps forward for British transport in decades, a high-speed rail network from London to Birmingham and to Manchester and Leeds, known as HS2, are running into deepening trouble.
On Wednesday the government launched its consultation into the second phase of HS2, but the costs have risen to £43bn - and grandees like Lord Mandelson and the former chancellors Alistair Darling and Nigel Lawson are openly opposed.
The government believes the creation of the rail line will improve the transport network, boost the economy and ease the divide between north and south.
But as Newsnight's David Grossman reports there is a growing chorus of people with transport, government and business experience who want the government to think again.
Go to next video: What can UK learn from Spanish high speed rail?