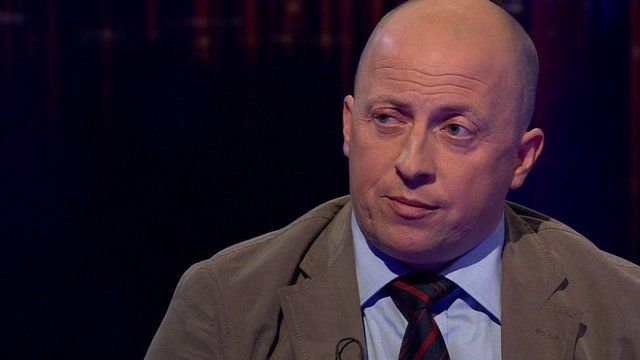 Video
Former soldier David McIntyre on US extradition threat
David McIntyre is a former soldier with the Queen's Lancashire Regiment, who served in Northern Ireland, Bosnia, Iraq and Afghanistan.
Now he is set to be extradited to the US, on eight charges of fraud relating to a contract between Quantum Risk, the security firm he ran in Baghdad in 2009, and the US Institute of Peace.
The allegations of overcharging to the tune of $100,000 (£66,000), which he denies, emerged last year in Afghanistan when Mr McIntyre was serving with the Royal Military Police. He was flown home to face extradition proceedings.
Now, despite evidence of Post-Traumatic Stress Disorder, he is due to be sent to the US.
He spoke to Newsnight's Kirsty Wark.