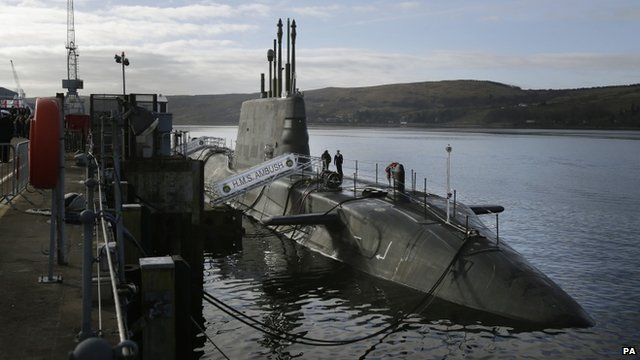 Video
Trident: 'No need for continuous deterrent'
A Liberal Democrat study of alternatives to replacing the UK's Trident nuclear deterrent will be published today.
It is expected to suggest that one possibility would be to reduce the number of Vanguard submarines carrying nuclear missiles, from four to two.
The Liberal Democrat MP, Sir Nick Harvey - who was a defence minister until last year - believes the UK does not need to have a nuclear-armed submarine always at sea: "What is clear to me is that there is no longer any need for continuous at-sea deterrents,"
"This is the only part of our military capability we keep on constant patrol, and yet we do so despite the fact that we have no nuclear adversary - and the national security strategy has downgraded the nuclear threat to a second tier," he said.
Phillip Hammond, Defence Secretary, Told the Today programme's Justin Webb that this is "certainly not" the time to down grade the Trident programme.
He said that a part time deterrent would only save "trivial amounts of money", something that would not counter balance the risk of not having a continuous deterrent programme.
First broadcast on BBC Radio 4's Today programme on Tuesday 16 July 2013.