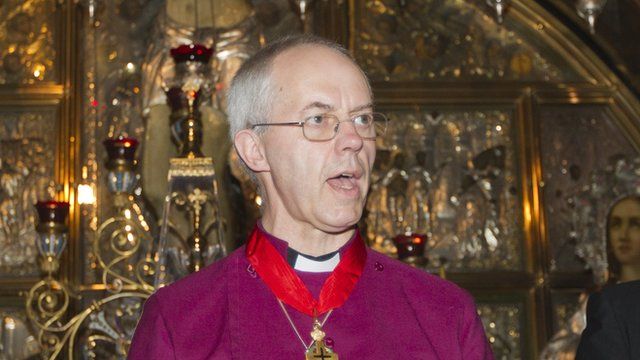 Video
Welby: No 'like it or lump it choice' on women bishops
The Archbishop of Canterbury Justin Welby has said he sees it as his responsibility to make sure women become bishops as soon as possible.
The Church of England's ruling General Synod agreed a form of words yesterday for new legislation - and it is a proposal that gives fewer concessions to traditionalists than the plan which was rejected at the end of last year.
The Archbishop told the Today programme's Sarah Montague that he will be "trying to push [the new legislation] ahead as quickly as possible".
"People of all parts of the church will have to live with the consequences" of the new draft law, he added.
First broadcast on BBC Radio 4's Today programme on Tuesday 9 July 2013.