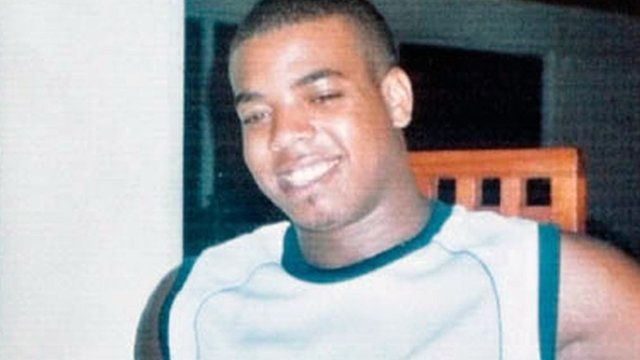 Video
'It seemed to me Azelle was executed'
Azelle Rodney's mother has welcomed the outcome of an inquiry into the young man's fatal shooting by police in 2005.
It found that there was no lawful justification when police shot dead the 24-year-old man in north London eight years ago.
Mr Rodney was shot six times, once each in the arm and back, and, fatally, four times in the head.
One officer, known as E7, claimed he believed Mr Rodney was reaching for a gun before he opened fire.
Mr Rodney's mother, Susan Alexander, said the report backed her view that her son was executed, and she demanded an apology from the Metropolitan Police.
Apologies for the break up in picture quality
Go to next video: Azelle Rodney 'did not stand a chance'