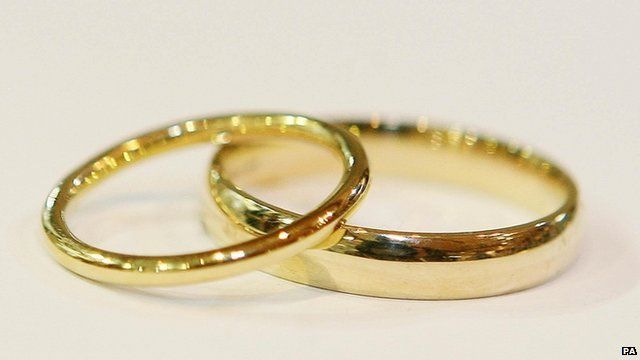 Video
Proposed marriage tax 'doesn't reflect modern families'
David Cameron has said the government will bring forward proposals for a transferable tax allowance for married couples and civil partners "shortly".
Mr Cameron has been under pressure from Tory backbenchers to honour a plan for tax breaks made in the 2010 manifesto.
But Julianne Marriot, campaign director from Don't Judge My Family, has criticised the proposed new tax allowance.
She told Today programme presenter James Naughtie: "The marriage tax is out of date. It doesn't reflect modern families. It is basically the Conservative family trying to promote a fantasy 50s family, using the tax system.
"Only a third of married couples will even get the tax allowance," she added.
Conservative MP Tim Loughton stressed the importance of the proposals: "The cost of family breakdown is now costing all of us £46bn a year and we need to do more to prevent it."
First broadcast on the Today programme on Monday 1 July.