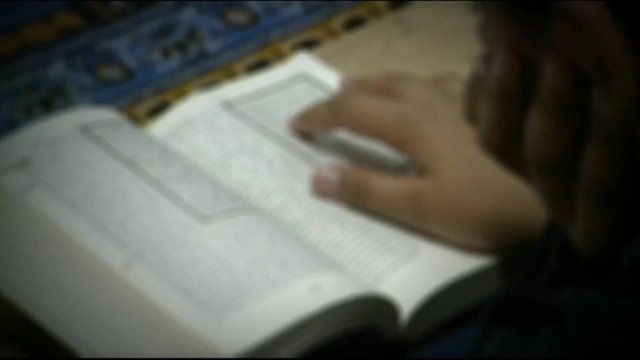 Video
Muslim religious leaders condemn child sex grooming
A special sermon has been read out at some mosques in England condemning the sexual abuse of children.
The text was sent to hundreds of mosques after 7 men - all of Pakistani and North African heritage - were jailed yesterday for grooming and raping girls as young as 11 in Oxford.
But some have criticised the move saying it was unnecessary and will do nothing to protect children.
Ed Thomas reports from Bradford.
Go to next video: Muslim leaders condemn grooming