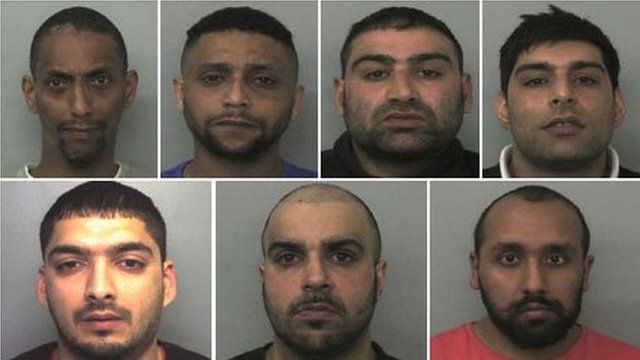 Video
Life in prison for child sex abuse ring members
Five men involved in a sex abuse ring which raped and trafficked girls as young as eleven have been sentenced to life in prison, with another two sentenced to seven years.
Jurors heard how six girls, aged at the time between 11 and 15, were plied with alcohol and drugs before being forced to perform sex acts, and how some were beaten and burned.
Alison Holt reports.
The court heard how the men identified vulnerable girls for abuse and then groomed each one of them until they were under the control of the gang.
They were then each either abused by the men themselves, given to the men's friends or offered at a price to others who were not on trial.
Go to next video: Grooming victims' bravery praised