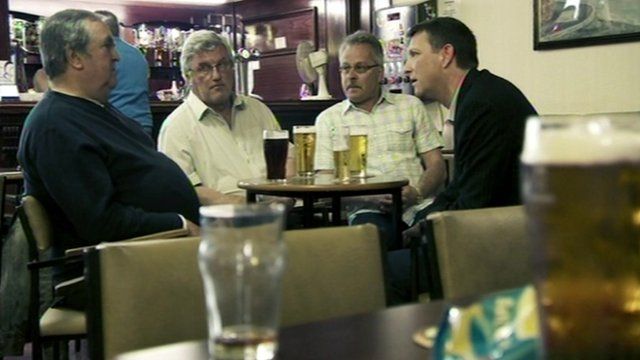 Video
Why 'valley boys' have not given up on Welsh community
The BBC's Home Editor Mark Easton goes to the valleys of south Wales to find out how they are coping after the demise of coal mining and heavy industry.
He finds some shocking statistics - one in four are relying on benefits and 10,000 prescriptions for anti-depressants are written out every year in one town alone.
Mark Easton finds a community spirit which is still alive and a group of "valley boys" in a working men's club insist they will not leave the area.
But will action replace words and is a motor racing circuit the "last hope for the valleys"?
BBC News: The Editors features the BBC's on-air specialists asking questions which reveal deeper truths about their areas of expertise. Watch it on BBC One on Monday 24 June at 23:20 BST or catch it later on the BBC iPlayer or on BBC World News.