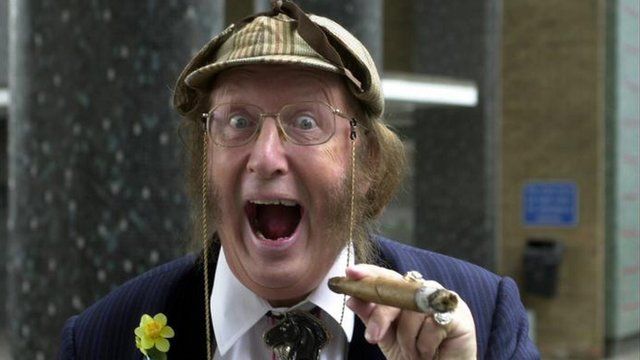 Video
John McCririck: life after Channel 4 is 'desolate'
Racing pundit John McCririck is suing Channel 4, claiming he was sacked because of his age.
The 73 year old is seeking £3 million in damages, which takes into account a loss of future earnings and stress.
He told BBC Radio 5 live's Victoria Derbyshire "You've got a purpose in life and when that's taken away, you're desolate."
Channel 4 and IMG Media Ltd deny McCririck's allegations and that he was ever directly employed by them.
In a statement they said, "We are grateful to John McCririck for his contribution towards Channel 4 Racing over many years. However we reject the suggestion that discrimination on the basis of age played any part in the decision not to include him in the Channel 4 Racing presentation team from 2013 and we are vigorously defending this claim."