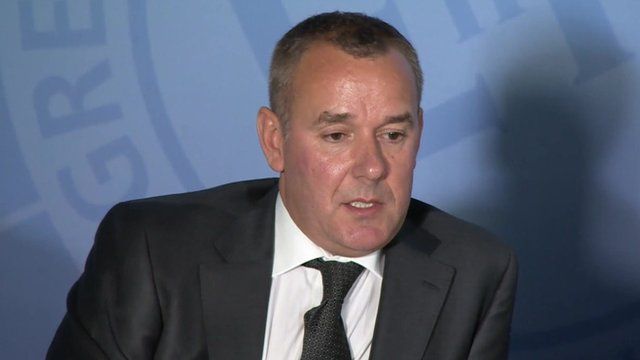 Video
Manchester police chief says Dale Cregan 'can rot in hell'
Police killer Dale Cregan "is an abomination upon society" who has "forfeited the right to walk the streets with decent human beings", the chairman of Greater Manchester Police has said.
Speaking at a press conference, Ian Hanson gave his strongly worded reaction to the whole-life sentence imposed on Cregan for the murder of police officers Nicola Hughes and Fiona Bone, and father and son David and Mark Short.
Mr Hanson said: "I have no problem whatsoever with the thought of him staring through one eye at a locked cell door wondering what kind of life he is missing.
"After he has stopped being a drain on society he can rot in hell."
Go to next video: Hughes family 'thankful' for sentence