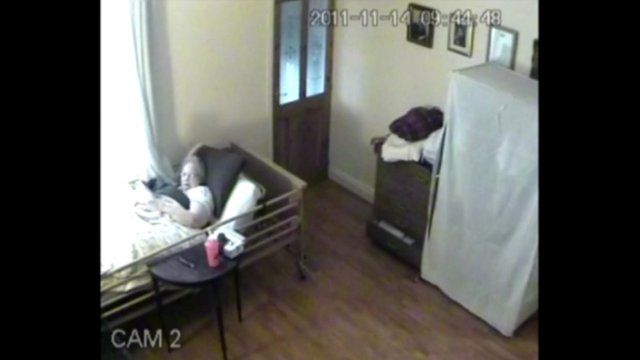 Video
CCTV shows woman distressed over carer's delay
The Health Minister, Norman Lamb, has warned of a crisis in the home care system for the elderly and disabled in England.
He fears there could be an abuse scandal as serious as the problems at Stafford Hospital , believing the current system encourages poor care, low wages and neglect.
The BBC was given access to CCTV footage filmed by the family of 83-year-old Muriel Price - showing examples of poor home care given to Mrs Price by staff with the care company Mosaic.
In a statement, Mosaic said they were an award winning care provider.
They said: "At no time were any issues raised with Mosaic by the family. Any concerns would have been dealt with via the appropriate channels.
"Mosaic go above and beyond their legal requirements when employing carers to ensure all staff are capable of delivering quality care to their clients. The care of patients is of paramount importance"