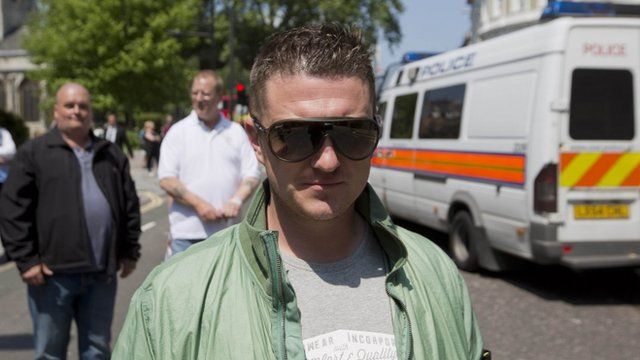 Video
EDL leader: It's not going to end pretty
Six Islamic extremists were jailed for up to 19 and half years each on Monday for plotting to attack an English Defence League rally.
The English Defence League's initials were scrawled on the mosque that was burnt down in north London last week and the Met Police has said there has been a rise in Islamophobic attacks following the Woolwich murder.
EDL Leader Tommy Robinson told the Today programme's Sarah Montague: "Our tactics are completely questionable... But what choice do we have?"
He said that he "utterly condemns" a violent act "by anyone" but also admitted that he had been "arrested for assaulting someone" after they had given a Nazi salute.
He said that he wanted "all aspects of Sharia outlawed" in the UK and explained that the idea that EDL initials were written on a mosque by his members "seems ridiculous".
First broadcast on BBC Radio 4's Today programme on Tuesday 11 June 2013.