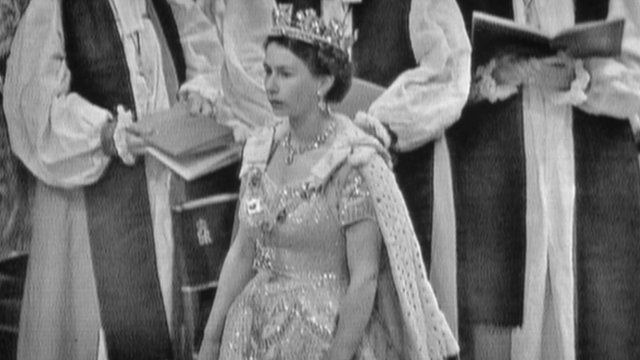 Video
How Queen Elizabeth II Coronation footage was re-mastered
The Queen is marking the 60th anniversary of her Coronation on Sunday.
To celebrate, BBC Parliament will for the first time broadcast a digitally re-mastered version of the original black-and-white televised film footage of the event from 2 June 1953.
The footage has been restored by BBC Studios and Post Production's Digital Media Services team, who worked from the original 45 reels of negative black-and-white film.
Jonathan Wood, who led the restoration effort, explained to Nicholas Witchell how it was done.
You can watch The Coronation of Queen Elizabeth II on BBC Parliament from 1010 BST on Sunday 2 June.
Go to next video: How the Coronation transformed TV