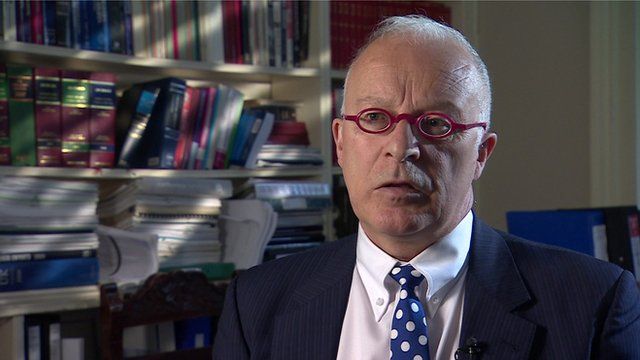 Video
Lawyer slams 'secret UK detention facility' at Camp Bastion
British forces are detaining up to 85 Afghan nationals in a holding facility at Camp Bastion, in what could amount to unlawful detention and internment, documents obtained by the BBC suggest.
UK lawyers acting for eight of the men said their clients had been held for up to 14 months without charge. They compared it to the public's realisation of Guantanamo Bay and want the UK's High Court to free the men.
The MoD said detentions in Afghanistan were legal under the UN mandate.
Phil Shiner, lawyer for eight of the men, said: "This is a secret facility that's been used to unlawfully detain or intern up to 85 Afghans that they've kept secret, that Parliament doesn't know about, that courts previously when they have interrogated issues like detention and internment in Afghanistan have never been told about - completely off the radar."
Defence Secretary Philip Hammond has confirmed 80 to 90 Afghan nationals are being held at Camp Bastion. He also said Parliament had been informed about the detention of Afghan suspects.
Go to next video: Held Afghans 'are crime suspects'