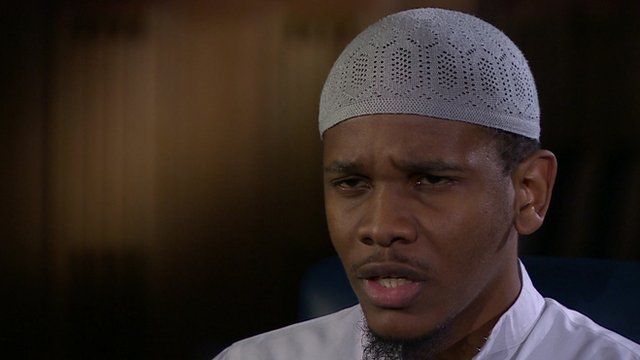 Video
MI5 'tried to recruit' Michael Adebolajo, friend claims
Woolwich murder suspect Michael Adebolajo was being "harassed" by MI5 and had been asked to work for the agency, a childhood friend has told Newsnight.
Abu Nusaybah spoke to the BBC's Richard Watson about his friendship with Adebolajo, who is linked with the killing of 25-year-old Drummer Lee Rigby.
Mr Nusaybah said Adebolajo told him that MI5 agents visited his house around six months ago.
"He mentioned that initially they wanted to ask him if he knew certain individuals. After him saying he didn't know these individuals... they asked him whether he'd be interested in working for them," he told the BBC.
The BBC could not obtain any confirmation from Whitehall sources.
Mr Nusaybah was arrested on BBC premises by Met Police Counter-Terrorism Branch, after the interview, on suspicion of terrorism offences.
Go to next video: Preacher refuses to 'abhor' attack