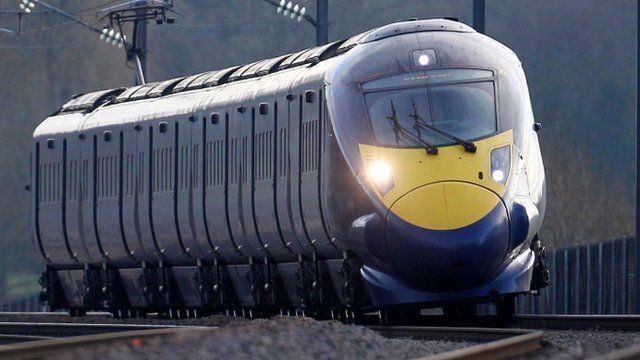 Video
Patrick McLoughlin: HS2 'not all about benefit-cost-ratio'
The benefits of the HS2 high speed rail project on the economy are unclear, the National Audit Office (NAO) has warned.
The NAO said in a report that it had "reservations" about how the London-to-Birmingham link would deliver growth, adding that the project had an estimated £3.3bn funding gap.
Transport Secretary Patrick McLoughlin told Today presenter Evan Davis that the benefit-cost-ratio (BCR) was not the only consideration.
"I think we are doing the BCR case but this is wider than just a BCR argument.
"If you go and talk to the cities, in Leeds and Manchester, in Birmingham, they will say how very important they think this is and one of the things I've got to do as transport secretary is see how we can benefit other regions in and around those particular areas so they all get a benefit from this," he added.
First broadcast on BBC Radio 4's Today programme on Thursday 16 May 2013.