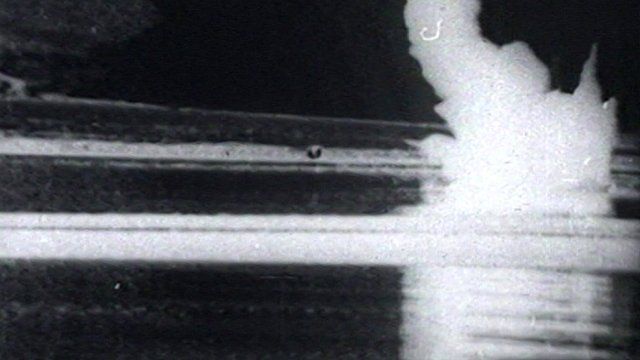 Video
Dambusters bouncing bomb tested
The idea for the Dambusters raid originated in 1940, when aeronautical designer Dr Barnes Wallis calculated the explosive power required to breach the Ruhr dams and discovered that no existing bomber could carry a large enough bomb.
However, Wallis realised that smaller bombs accurately positioned at the foot of the dam could have the same effect.
To make this possible, Wallis designed the "bouncing bomb" that would skip across the water and hit the dam.
The bomb needed to be dropped at the right speed, at the right distance from the dam and at the right height above the water.
The specialist 617 Squadron carried out the operation on 16 May 1943.
This archive film shows the bouncing bomb being tested before the raid.
Go to next video: Barnes Wallis on Dambusters plan