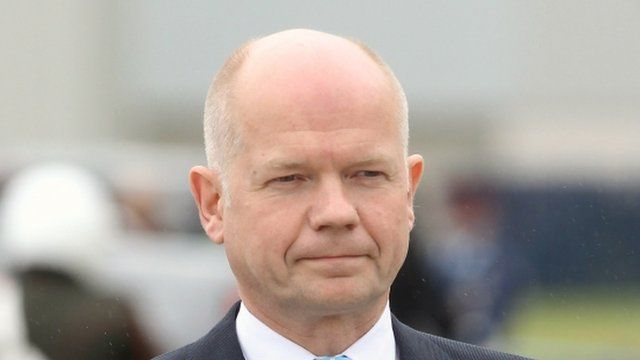 Video
Hague: UKIP are a 'fringe' party
It is the last day of campaigning for council elections in England and Wales.
Voters go to the polls on tomorrow to elect 27 county councils in England and seven unitary authorities, as well as Anglesey in Wales.
More than 2,300 seats are up for grabs in council polls regarded as an important barometer of political opinion two years before the expected date of the next general election.
William Hague, foreign secretary and former leader of the Conservative Party, spoke to the Today programme's Justin Webb about local elections.
He said: "If you want to keep the work going that we're doing to rescue this country, after the state it was left in, and to have your local councils keep the council tax down and delivering goods and services, there are no other places to go, you vote for your Conservative candidates.
"That doesn't matter what you think about the policies of the other parties, anything else is going to produce a very different situation, and it's going to cost you in your pocket," he added.
Mr Hague described UKIP as a 'fringe party': "voting for a fringe party is opting out of that choice."
First broadcast on BBC Radio 4's Today programme on Wednesday 1 May 2013.