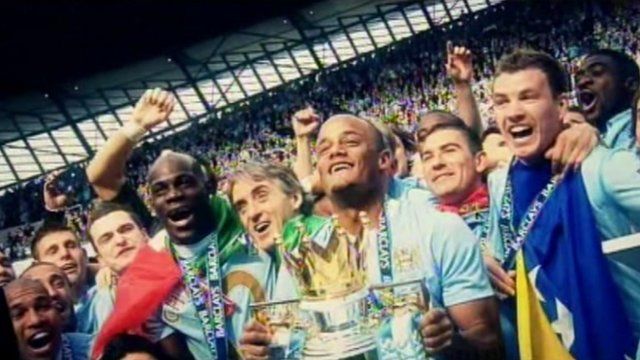 Video
Can English football learn from Germany?
Sports Editor David Bond asks whether money has ruined English football and asks whether lessons could be learned from the German model.
While the English Premier League is driven by money and top clubs rely on rich owners - often foreigners with no local roots - to succeed, Bundesliga clubs have succeeded without selling their souls.
Our correspondent travels to Germany and speaks to fans of Borussia Dortmund - who are on the brink of reaching the Champions' League Final, along with arch-rivals Bayern Munich - who own a share in the club and have a say in how it is run.
Unlike England, German clubs' financial affairs are not entwined with the finances of single owners and ticket prices are far more affordable.
David Bond's film is one of four in The Editors, BBC One at 23:25 BST on Monday 29 April and afterwards on the BBC iPlayer.