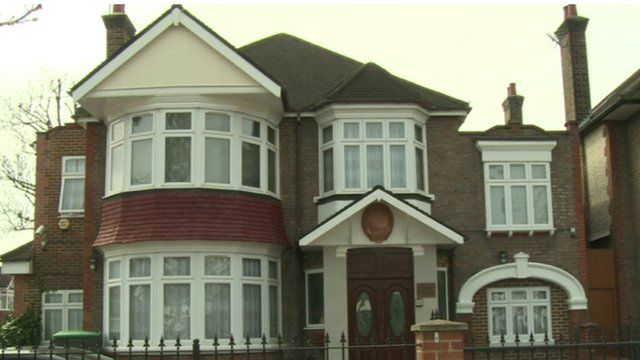 Video
The suburban semi that houses the North Korean embassy
Ealing in west London is a leafy suburb, location of the famous film studios, a house that Sid James once lived in - and, for the last nine years, the home of the rather modest North Korean embassy.
While America's ambassador plans a move to a new billion-dollar development on London's South Bank, the North Koreans' UK base is a seven bedroom family house, commuting distance from the centre of the capital.
But despite the North Korean flag that usually flies outside the house, many locals don't even realise that they have the country's diplomats as their neighbours.
The BBC's Paddy O'Connell went to Ealing to find out more.
Go to next video: Inside North Korean military academy