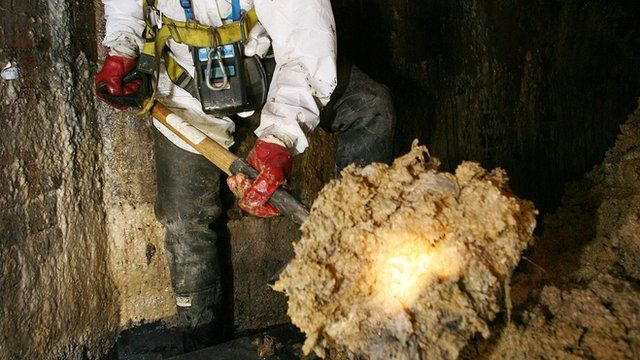 Video
Fatbergs: Burning fat and oil to generate London power
Fat, oil and build-ups in drains will soon be powering what will be the world's biggest fat-fuelled power station in Britain, and it will tackle the ongoing problem of "fatbergs" in sewers
The grease will be fed into the power station at Beckton in east London, and is set to produce 130 Gigawatt hours (GWh) a year of renewable electricity - enough to run 39,000 average-sized homes, according to Thames Water.
The water company has agreed to buy 75 GWh of this output to run Beckton sewage works, which serves 3.5 million people, and the nearby desalination plant, operated in times of drought or other emergencies.
Bob Smith, Thames Water's technical coordinator, explained it was a "win win situation".
And he told the Today programme's Justin Webb, the fat was made up of "everything that goes into the sewer and lots of things that shouldn't".
Andrew Mercer, the boss of 20C, the company that built the plant, said that "we turn it into a fuel and run it like you would run your car" and claimed there would be "no smoke (and) no smell.
First broadcast on BBC Radio 4's Today programme on Monday 8 April 2013.