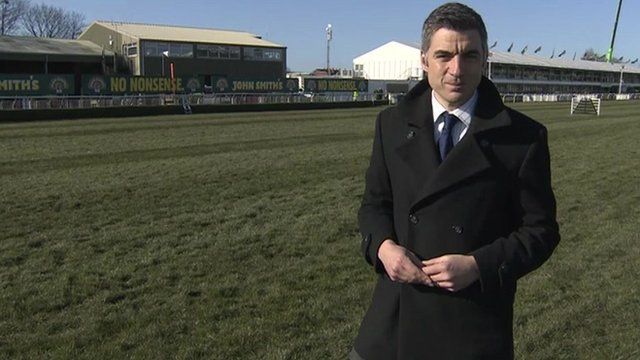 Video
Grand National: Aintree safety measures examined up close
Aintree has introduced significant changes for Saturday's Grand National in an effort to improve safety following two equine fatalities in each of the last two Nationals.
The core of the fences has been made of softer material and the start has been moved 90 yards away from the stands.
The BBC's Joe Wilson takes a closer look at the new safety measures - and shares his tips on the contenders in the big race.
Go to next video: Grand National safety defended