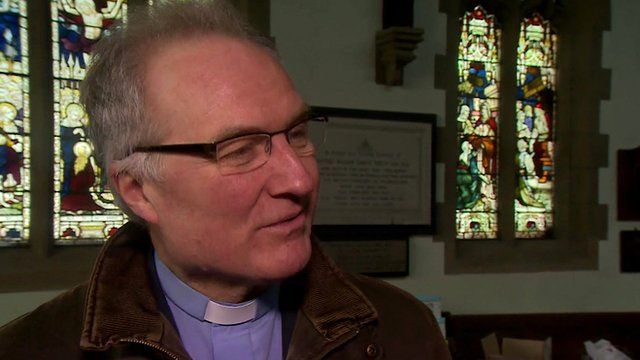 Video
Vicar's £10 handout to his parish raises £10,000
A vicar from Huddersfield who raised funds for his parish by handing out £10 notes and asking his congregation to multiply it, has seen a good return for his investment.
The Reverend Richard Steel distributed £550 last November in the hope of raising money for repairs at St John's Church in Kirkheaton, near Huddersfield.
Members of the church used the cash to raise about £10,000, meaning the work can now go ahead.
Danny Savage reports.