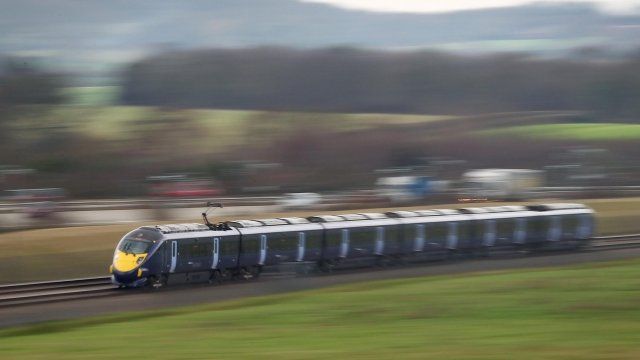 Video
Train spotting 'goes 21st century'
Could train spotting provide the key to the future of the rail network?
From today numbers on the side of trains, traditionally noted down by enthusiasts, are being replaced by barcodes which spotters can more simply photograph on their smart phones and upload online.
Some are up in arms but the brainwave from North Yorkshire Moors Railway has wider implications for the rest of the network.
Northern Rail has adopted the idea and is asking passengers to join in taking photos of trains while they wait at stations to help provide more network information and cut costs.
The BBC's Nicola Stanbridge reports.
Please note that this was the Today programme's fictional April Fools' Day story.
First broadcast on BBC Radio 4's Today programme on Monday 1 April 2013.