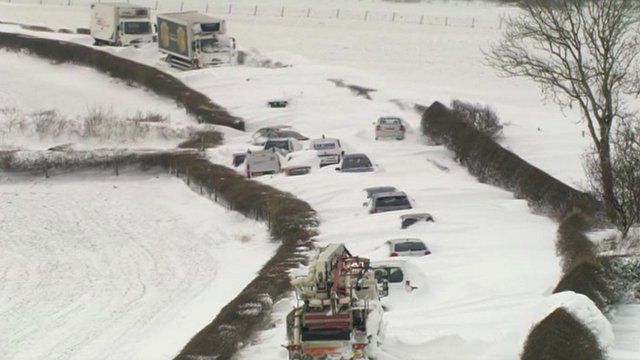 Video
Aerial video shows cars buried in snow in Cumbria
Aerial footage showed cars, trucks and vans completely buried under snow drifts in Cumbria, after blizzard conditions on Friday and overnight into Saturday.
Snow, sleet and rain have disrupted transport and power supplies in much of the UK.
A number of roads and airports have closed, with many of the weekend's sporting fixtures affected too.
Snow is falling across central and northern parts of the country and it is expected to spread to the South and South East of England.
Gary Parsons from Bay Search and Rescue in Cumbria described it as an "incredible scene".
Go to next video: Scenes of snow and disruption in UK