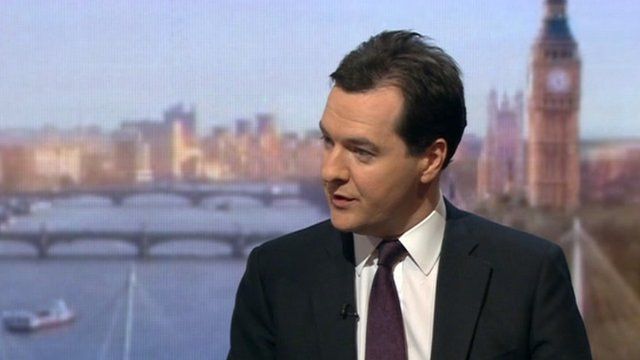 Video
Cyprus bailout: UK to help troops and government workers
UK government and military staff with Cypriot bank accounts subject to bailout levy will be compensated, the chancellor has confirmed.
A bail-out deal reached between the Cypriot government, the EU and IMF on Friday has provoked public anger because it would impose a levy on bank deposits of up to 10%. An emergency session of the country's parliament to discuss the deal has been postponed until Monday.
Speaking on The Andrew Marr Show, George Osborne said that people "doing their duty for our country in Cyprus" would be "protected" from the Cypriot bank tax.
Go to next video: UK to help troops hit by Cyprus levy