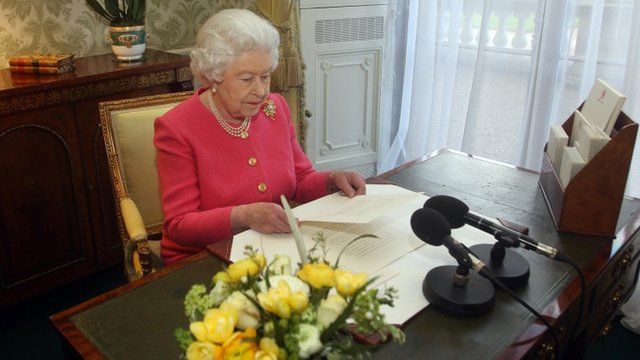 Video
Queen backs human rights in Commonwealth Day message
The Queen has delivered her annual Commonwealth Day message with a focus on equality.
The organisation is adopting a new charter committing all Commonwealth countries to uphold human rights and oppose all forms of discrimination.
This is seen as an important milestone for gay rights but is a sensitive issue as some member states still regard homosexuality as a criminal offence.
The Queen said, "Our shared values of peace, democracy, development, justice and human rights... mean that we can place special emphasis on including everyone in this goal especially those who are vulnerable".
Go to next video: Queen at events after hospital stay