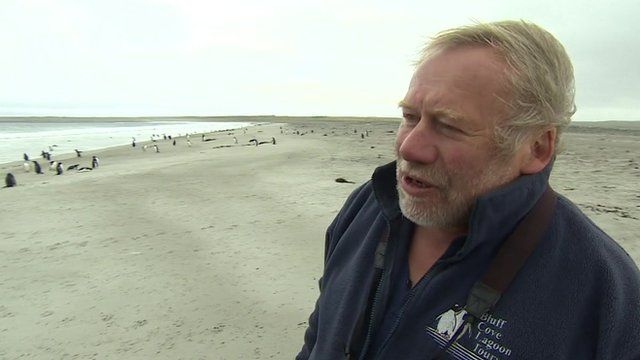 Video
Falklands resident stresses referendum importance
The people of the Falkland Islands are preparing to vote in a referendum on whether they want the islands in the south Atlantic to remain a British overseas territory.
Some 1,672 people will be able to vote this Sunday and Monday, with the results expected on Monday night.
The idea behind the referendum is to send a clear message to Argentina and the rest of the world about the wishes of the islanders for self-determination, which Argentina says should not be taken into consideration.
Argentina invaded the Falklands in 1982 and was defeated by a British task force, but has continually revived its claim to the islands.
Caroline Wyatt spoke to resident Kevin Kilmartin about why he thinks the referendum matters.