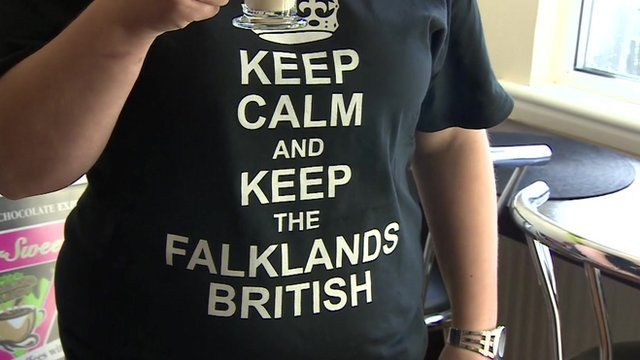 Video
Falkland Islanders on referendum
The people of the Falkland Islands are preparing to vote in a referendum on whether they want the islands in the south Atlantic to remain a British overseas territory.
Some 1,672 people will be able to vote on Sunday and Monday, with the results expected on Monday night.
The idea behind the referendum is to send a clear message to Argentina and the rest of the world about the wishes of the islanders, and their wish for self-determination.
Argentina invaded the Falklands some 30 years ago, and was defeated by a British task force, but has continually brought up its claim to the islands in recent years.
Caroline Wyatt visited the Bittersweet cafe and chocolate shop in Stanley to hear from some of the people there.
Go to next video: Argentina allies 'fed up' about Falklands