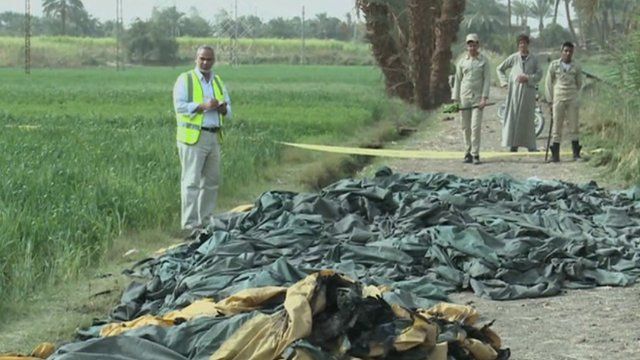 Video
UK balloon crash survivor 'in good shape' says ambassador
Three British residents have died after a hot air balloon carrying tourists crashed near Luxor in Egypt but one survivor is in "remarkably good shape" according to the UK's ambassador to Egypt.
Joe Bampton, 40, his Hungarian-born partner Suzanna Gyetvai, 34, both from Clapham, south London and Yvonne Rennie from Perth died.
Mrs Rennie's husband Michael is in hospital and was described as having an "extraordinary escape" by UK ambassador James Watt.
Speaking to BBC Radio 5 live Drive, Mr Watt said "all possible help was given to those who needed hospitalisation".
The three British residents were among 19 people who died in the incident.
Go to next video: Second balloon pilot 'saw fire'