Media player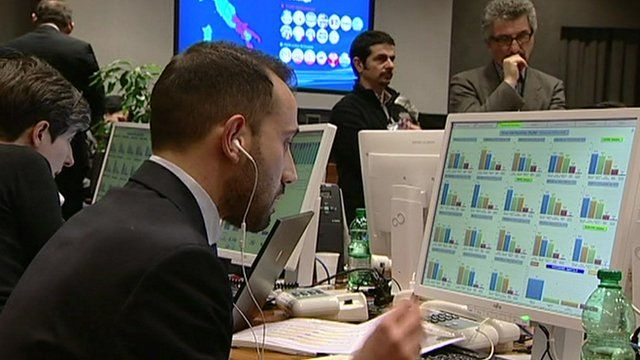 Media playback is unsupported on your device
Video
Counting the votes in Italy as election ends in stalemate
Italy's parliamentary elections have ended in stalemate and the possibility of a hung parliament.
Italy's interior ministry is overseeing the election count and journalists there are awaiting the final results.
With nearly all the votes counted, the centre-left has narrowly won the lower house of parliament but Silvio Berlusconi's centre-right is challenging for control of the Senate
A protest movement led by comedian Beppe Grillo surged into third place.
Alan Johnston reports from the Interior Ministry.