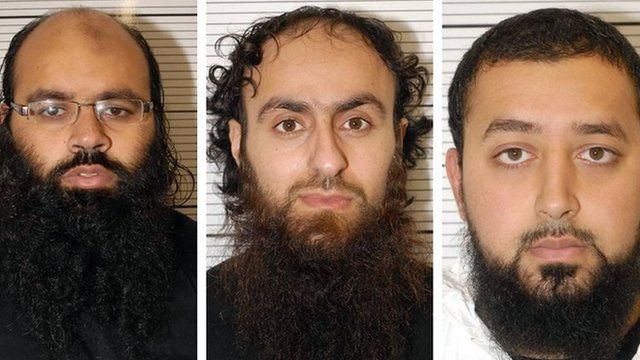 Video
Three Birmingham men found guilty of UK terror plot
Three men who planned to become suicide bombers and aspired to eclipse the 7 July and 9/11 atrocities have been found guilty of terrorism charges.
Irfan Naseer, 31, Irfan Khalid, 27, and Ashik Ali, 27, from Birmingham, were found guilty at Woolwich Crown Court of being "central figures" in the plot.
Jurors were told the men planned to set off up to eight bombs in rucksacks and possibly detonate bombs on timers.
June Kelly reports.