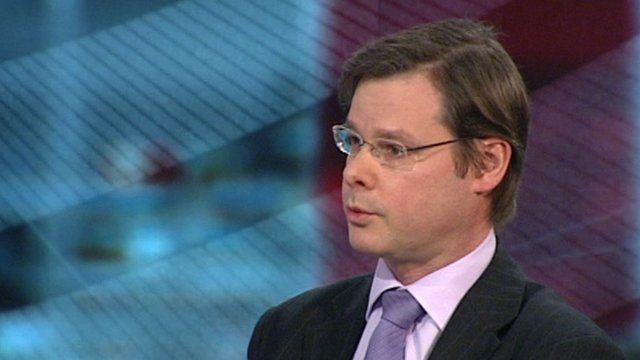 Video
Tricky task of tax for multinationals
G20 finance ministers meeting in Moscow have pledged to crack down on tax avoidance by multinational companies.
The final communique said members were determined to develop measures to stop firms shifting profits from a home country to pay less tax elsewhere.
But speaking to the BBC, Chris Morgan, head of tax policy at KPMG, warned that change to the current rules would have to be well thought through if the UK did not want to damage its appeal to foreign firms.
"We need to be careful what we ask for", he warned, saying UK-based firms could also end up paying less tax at home, he warned.
Go to next video: Currency war a 'terrible misnomer'