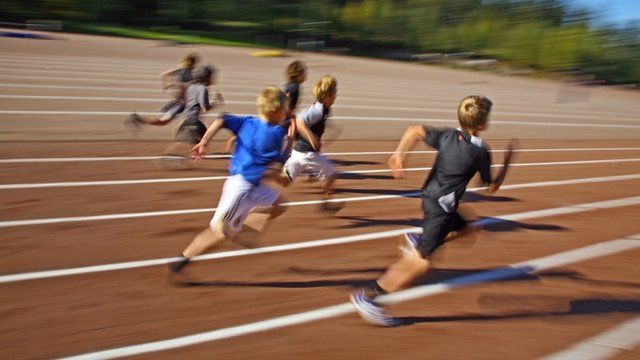 Video
Are schools dawdling on sport?
There is not enough strenuous, physical activity in many of England's school PE lessons, education inspectors say.
Teachers tend to talk too much in sessions and often lack specialist training, the Ofsted report on primary and secondary PE adds.
It also highlights the fact that only a minority of schools play competitive sport at high level.
Michael Cladingbowl, Ofsted's director of schools policy, explained to Today presenter Justin Webb that primary schools could do more: "We are finding that people are... not getting into physical activity quickly enough and expectations are not high enough."
Baroness Sue Campbell, chair of the Youth Sport Trust, explained that youngsters that are well physically educated actually learn better in their academic studies.
"There is not a simple solution, but my goodness it needs to be tackled," she said
First broadcast on BBC Radio 4's Today programme on Thursday 14 February 2013.