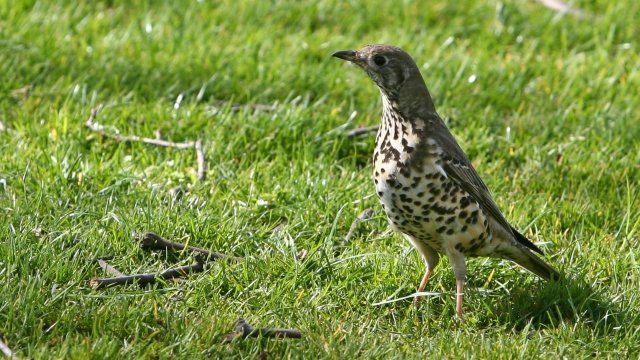 Video
Why are mistle thrushes disappearing?
Mistle thrushes are disappearing from UK gardens according to the RSPB, on the eve of their Big Garden Birdwatch.
Previous big bird watches show that mistle thrushes are now seen in fewer than half the number of gardens they were seen in ten years ago.
Jo Keene, of the RSPB, told the Today programme's John Humphrys that it is not clear why the bird's numbers have fallen.
"There is a few theories that are out there, relating to potentially the lack of flying insects at the right time of year and some theories around climate change as well. But as current, they're just still theories," she explained.
This item was first broadcast on BBC Radio 4's Today programme on Friday 25 January 2013.